Agence immobilière Nice Napoléon III & Fabron
Horaires
Monday to Friday from 9:00 a.m. to 12:00 p.m. and from 2:00 p.m. to 7:00 p.m.
Saturday from 9 a.m. to 12 p.m.
Outside opening hours, contact us for an appointment.
Consult our real estate advertisements in Nice on our website. You find villas, houses and apartments for sale accompanied by sought-after services such as: the sea view, the residence with swimming pool or tennis court, the top floor or high floor, the garden level. Our real estate agency in Nice Napoleon III specializes in the sale of villas and apartments in the areas of: Corniche Fleurie, Fabron, Lanterne, Napoleon 3 (Napoleon III), Sainte Marguerite but also the villages of Saint-Roman-de- Bellet, Saint-Antoine-de-Ginestière and Colomars. If you are an owner who wishes to sell your house, villa or apartment, make an appointment for a free estimate of your property and benefit from the competence of our experienced sales team who perfectly master the local real estate market. Benefit from our location, our marketing power and the reputation of our real estate agency in Nice.
If you are a buyer, our real estate negotiators provide you with effective support for any purchase of a house, villa or apartment in Nice and Nice Ouest in particular. For advice, monitoring and efficiency: Cot'ouest real estate Napoleon III Fabron.
The Cot'ouest Immobilier Group is a real estate group from Nice, made up of 3 quality independent real estate agencies.
The Cot'ouest method for the seller (lessor):
- broad exposure of your ad, particularly in the Nice Ouest sector
- single point of contact
- significant communication and advertising force on more than thirty media
- promotion of your property thanks to our high-performance digital tools such as our latest generation Twimmo software.
- virtual visit and 360 degree panorama possible
- high-performance website, referenced on Google and with one of the best traffics in the sector
- more than 27 years of experience
- professionalism and discretion
- 3 beautiful windows with screens thanks to our real estate agencies located in the best locations in Nice West
- dynamic presence on social networks like Facebook, Instagram, Google etc.
- affiliated with the MLS inter-agency network (multicasting of exclusive mandates, sales accelerator)
- member of the FNAIM (National Federation of Real Estate)
- team of involved, experienced and regularly trained negotiators
- owner space directly available online
- high level of service with the objective of the success of your real estate project
The Cot'ouest method for the buyer (tenant):
- quality support throughout your search.
- the best offer in real estate ads in Nice West
- precise and time-saving advice from our experienced advisers
- perfect knowledge of real estate in the sector
- use of powerful IT tools for property search
- MLS inter-agency network for extensive access to property in the area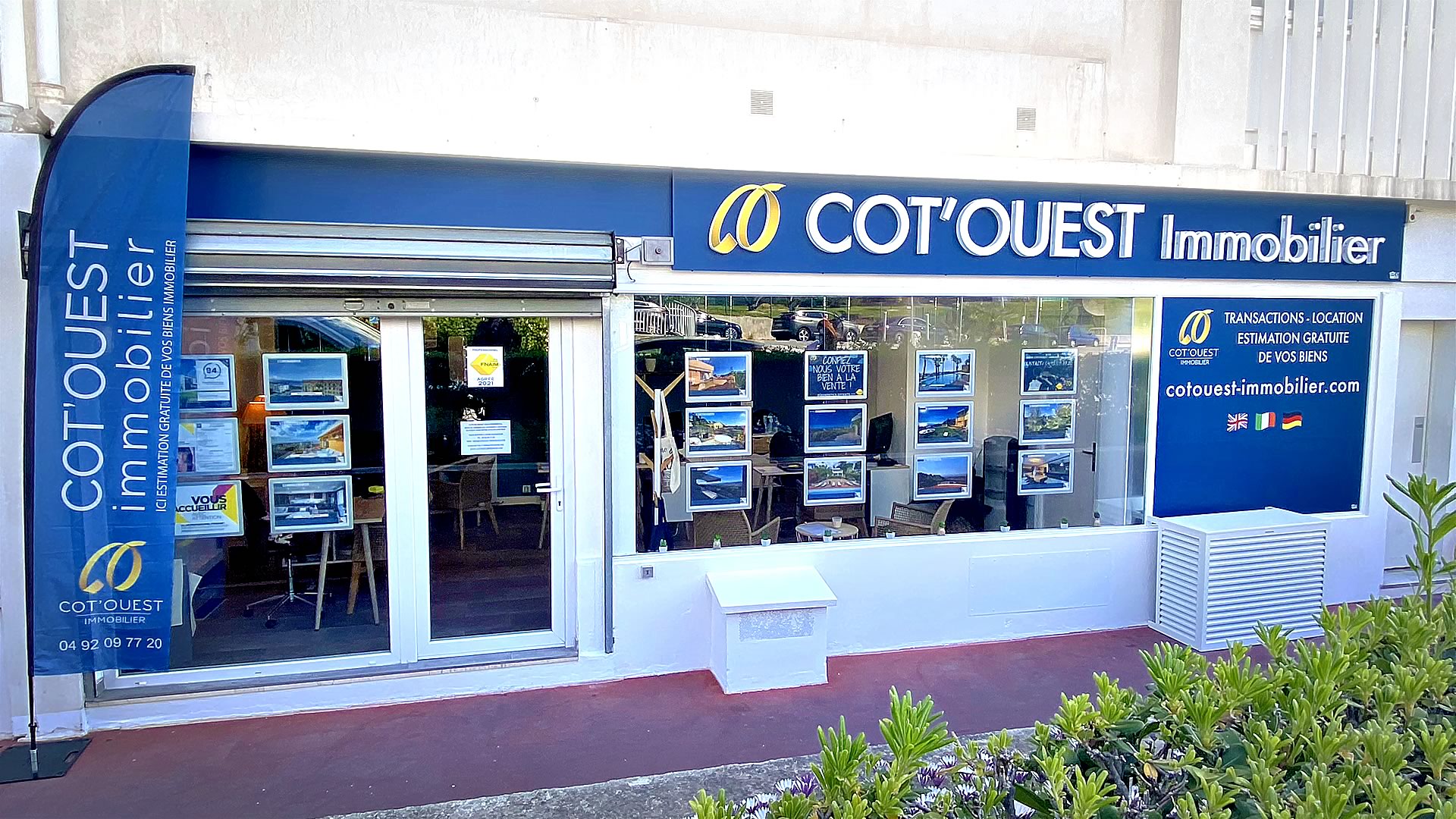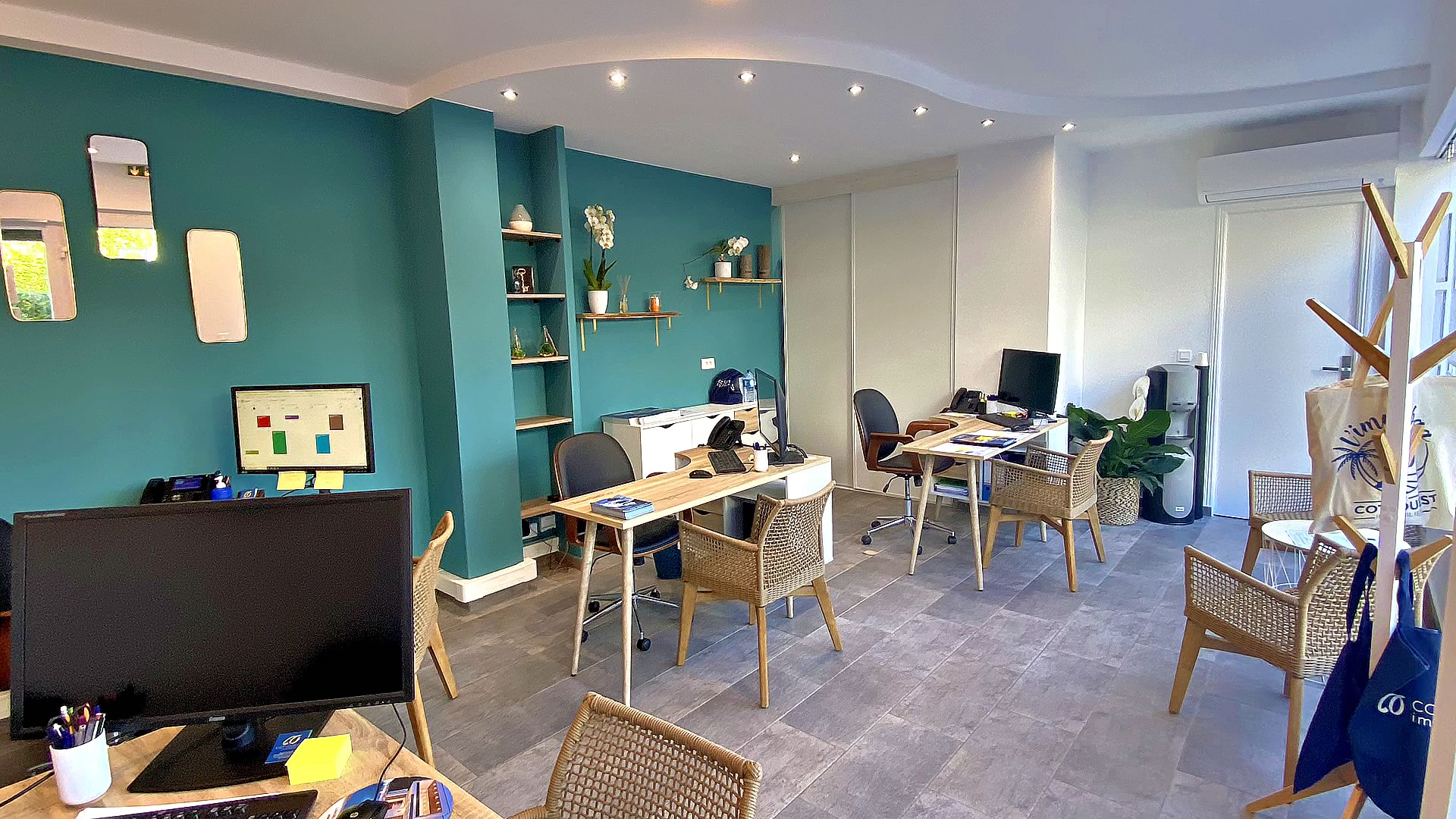 Real estate Nice